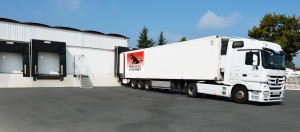 About Profil Export
PROFIL EXPORT is a dynamic, Isère-based, family-run business that specializes in horse meat cuts.
---
Equine industry expertise
We have developed across-the-board expertise in all aspects of the equine industry, from horse breeding to the transport of live animals, from slaughtering to deboning, cutting, packaging the horse meat at our production plant and, finally, distribution.
Product certification
Our production plant is IFS-certified, a guarantee to our customers that our products meet the highest standard of food safety. We tailor our services to customer requirements and prepare specific products that comply with specifications.
---
"Be wise and preserve what our enthusiasm has offered us"

Nicolas de Condorcet

Business policy
To meet our customers' and our own expectations, Claude, Isabelle, John and Jim have applied a business policy over the past several years that focuses on the following commitments:
Customer satisfaction
We undertake to comply with customer specifications, which we will be led to develop.
We build on personalized contact and we strive to do our best to meet customer requirements.
We are committed to being a highly-efficient and reliable representative for our customers and our partners.
Our aims
To keep a close eye on the economic market
To listen to our customers and to acknowledge their requirements.
To provide products that meet market demands.
To be highly-professional when exchanging with our customers.
To advise our customers.

 Our ethical responsibilities towards:
Our staff

To ensure appropriate working conditions.
To provide regular training for our employees.
To uphold the human values of a family-run business (SME).

Animals

We are committed to the well-being and protection of animals (SGS certification) year-after-year so that good practices related to assembly centres, the transport of live animals and slaughterhouses may be improved.
Our expertise
PROFIL EXPORT offers customers experience and values that is has accrued down through the years.
Across-the-board expertise from breeding, fattening, slaughtering, deboning, cutting, transformation, packaging to distribution.
PROFIL EXPORT's experience is based on over 40 years of equine industry-dedicated work.

Product quality and safety
We develop best hygiene practices by providing food hygiene and health risk management (HACCP) training programmes regularly for all our staff.
Best hygiene practices implemented hand-in-hand with IFS staff.
In-company meetings for raising staff awareness of their responsibilities as regards food safety.
We perform bacteriological analyses on all our batches on a weekly basis to monitor product quality and to ensure that it complies with regulations in effect.
We regularly take note of regulations in effect (regulatory watch, specific to our activity, undertaken by our SILLIKER laboratory).
We monitor our cleaning & disinfection plan on a regular basis.
What's new, what's renewed
We are open to change, to innovation. We are constantly striving to develop our abilities on any new ways of working that may exist.
Our first priority is to pay close attention to our customers' concerns so that we may proceed with confidence.
Our key concern is to develop international sales. Every country has its own culture and particularities, appropriate research must be undertaken to obtain better material balance.
Environment
We are all concerned by the commitments to respect quality, preserve our environment and ensure the safety of persons. We must have the natural reflex to take them into account in all activities that we undertake.
For PROFIL EXPORT, environmental protection plays a fundamental role in a business policy that is aware of its responsibilities.
The PROFIL EXPORT team decided to implement an environmental policy that focuses on the development of processes that are environmentally and natural resource-friendly.

Food safety management
After implementing the new IFS version 6, we established an in-company food safety management plan for the PROFIL EXPORT production plant.
We applied new hygiene and safety rules for all our staff and visitors.
We undertake to implement a continuous improvement policy and to make our Environmental Management System a key tool in managing our change. We should all endorse this implicitly and provide the resources required for change. 
" Coming together is a beginning;
Keeping together is progress;
Working together is success."

Henry Ford